Our Excellerated Business Schools are based on Three Main Pillars where you will learn to achieve more in 8 days than you have in the last 8 years.
You will get a personal experience of how to do "more with less" as you put into practice the SECRETS to CREATING A MULTIMILLION DOLLAR BUSINESS, including:
Learn from Masters in Sales & Marketing and be able to practice through the 9 days how to apply in real life.
Learn to build a high-profit business in minimum time.
Learn the proven principles that have turned ordinary ideas into extraordinary businesses.
The opportunity to participate in a Trade Show during the actual School where you and a team will create a brand new products / service and create a business around it.
Discover new "patterns of thinking" that then can be applied to creating, growing, expanding and even selling any business.
You will have the opportunity make actual money during the program…
Every morning you will be asked to practice powerful tools that train your brain and your body for success.
You will learn powerful processes that will teach you about people (and yourself).
Skills in Leadership, Team-Building, Communication, How to Motivate More Efficiently, and Cooperation.
Learn the most advanced, easy, effective and powerful Planning tool in the world.
How to get your business to work without you through total leverage.
Network with a million-dollar rolodex of like-minded, highly-skilled entrepreneurs.
How to profitably buy and merge new businesses into your existing venture for rapid growth…
Discover the hidden "obstacles" that are preventing you from success.
Secret technology tools to accelerate your ability to learn new information.
By the end of the School, your management skills would have skyrocketed, and your ability to manage people and build your organization(s) will become much easier for you.
Learn to open yourself up to a radically different approach to learning that will increase your income.
Get advanced "principles" that will multiply your revenues.
Receive a Business Building Blueprint where you can't fail.
Money-Making Systems for Sales & Marketing, Planning, Entrepreneurial Management, Growing and Capitalizing your business.
You will also be taken through experiential exercises to support you in working with your team in clearing blocks to great wealth.
Discover the simple art of "replication" which allows you to have more freedom in your business.
Develop your success MINDSET for "sufficiency" and attract all the wealth, resources and people you need.
Breakthrough strategies for rapid-growth and how to "control" your growth so that your business does not collapse under the pressure.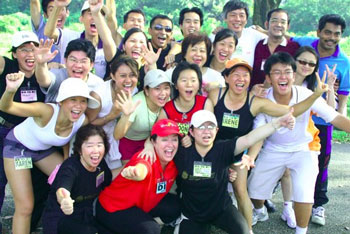 Plus, you will learn from business leaders who not only spend classroom time with you working on your business, but also during meals and breaks.
Over the eight days they will share with you their Winning Formulas in:
Strategic Planning (PERT)
"Engineering of Vision"
Powerful Sales
Leveraging intangible assets
Marketing off-line and on-line
Generalized Principles as personally taught to us by R. Buckminster Fuller
Wealth vs. Money
Moving yourself / your teams from Scarcity-thinking to Sufficiency to true Abundance
Being a Global Entrepreneur
Building Winning/Aligned Teams
21st century Finances
Managing Cashflow
Communications
Organizational Systems
How to add value to each and every client while expanding your sphere of influence… and more!
You will also have the opportunity to participate in the International Trade Show so you can put your own business on display and receive valuable feedback from a panel of experts on your positioning, marketing, product development and more. In addition to receiving the advice and mentoring of highly successful global entrepreneurs who understand what it really takes to succeed, you and your company will benefit from tremendous exposure.
But most importantly, unlike a traditional trade show, this School will introduce you and your company to an extensive yet very exclusive network.
Our vast network of worldwide graduates is being invited to this important event to review the whole program for Free (this is part of the Lifetime Membership into the Global Excellerated network once you attend the 8-day School) to connect, and explore business opportunities.
If you've ever wanted to "excellerate" your business—expanding your markets and your outlook—you cannot afford to miss out on THIS.
What will you gain from attending the English Excellerated Business School?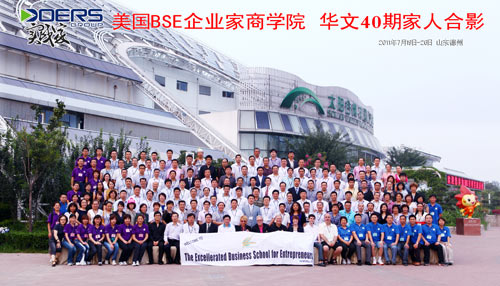 We are inviting you to not only experience the first-ever 8 Day English residential program  – where you'll also automatically get access the One-Year Excellerated Masters' Program that is included in your lifetime membership to attend any of our Business Schools, anywhere in the world!
You also get:
Participation in the Eight-day Excellerated Business School® for Entrepreneurs: which includes meals, refreshments, classroom materials – where you'll experience working with a group where you'll create, plan, and build a complete business in 8 days!
A Life-time membership to any future Business School® for Entrepreneurs for FREE anywhere in the world in any language! You arrange your travel, meals and hotel accommodations only. You sit in the back of the room and review the entire program if you wish. You can network with the new participants and all the other graduates from around the world that choose to come back.
You will also have access to many educational events / networking parties around the world with Excellerated Instructors and staff.
What does it take to qualify?
You'll need to have:

A business that can leverage opportunities you'll discover.

A leadership role within your company and the ability to forge new business relationships.

The desire to learn new ways of building and growing your business.

The desire to become a Global Entrepreneur and see firsthand the extraordinary growth of Asia-Pacific.
Over the past 35 years, we've trained more than 105,000 people from over 80 countries from different economic and cultural backgrounds… from corporate executives to solo consultants to social entrepreneurs… to every kind of candidate in-between.
With hundreds of thousands of business owners expected to receive this invitation, we can't guarantee places will be available much longer. Our office will be receiving applications from around the world.
All spots will be awarded on a first-to-apply, first-to-qualify basis. Please take action now to be considered for this life-changing program..

Wishing You Tremendous Success,
Dame DC Cordova
CEO, Excellerated Business School® for Entrepreneurs
/wp-content/uploads/2014/02/slide2.jpg
1000
1920
DC Cordova
/wp-content/uploads/2017/03/logo-31.png
DC Cordova
2014-01-08 09:38:17
2017-03-19 17:42:28
Program Itinerary