From: Dame DC Cordova, CEO / Owner
Dear friends,
I'm DC Cordova and I have been successfully doing business globally for over 38 years in the experiential, transformational, entrepreneurial education field. I am known for being one of the team members that pioneered the experiential learning training education for business people and entrepreneurs.
I have created and led the organization(s) through amazing partners / associates / and an enviable network of committed human beings that bring the Excellerated Business School® for Entrepreneurs and the Money & You® and other Excellerated programs to the world. It is my passion to continue building a trusted and powerful international network of like-minded (and like-hearted) social entrepreneurs Social Entrepreneurs to create a world that works for 100% of its people.
It wasn't easy for me and I understand the challenges and struggles to open opportunities for yourself ALONE. Doing things alone is the absolute slowest, most challenging and inefficient way to expand a business. You see, when you tap into the minds of a network of like-minded (and like-hearted) individuals, you all win. Together you all bring more gifts and talents than any one person can possess. I've experienced so many wonderful opportunities in my life that I am so passionate about supporting others in this way.
Are you ready to discover a new approach to business success?
How it all started…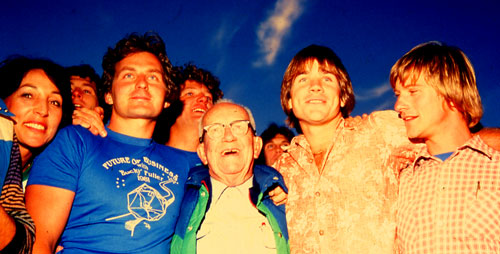 In the mid-70′s, there was an organization that transformed the City of San Francisco. Its founder saw that a beautiful Victorian was being carried to another location and that many were being destroyed to "make room for the new." He had the idea to buy those Victorians, renovate them and resell them for a profit. In a few years he and his business partners had become one of the city's most successful businesses, growing a US$25,000 investment into a US$65 million dollar organization including a profit-share system that enticed every young entrepreneur to work there. They had 100′s of applications coming in regularly.
What was incredibly attractive about this highly profitable organization was the fact that they were using "new" management techniques that were "transformational" in nature. This type of management style made it fun, exciting and attracted those who wanted to make a living – possibly become a millionaire – AND make a difference in the world.
The partners, Marshall Thurber and Bobbi DePorter (now of http://www.SuperCamp.com) did research of the top five business schools in the world at the time. They happened to be in the US, and included the likes of Harvard, Yale, Wharton, Stanford, etc. They found out that these renowned schools taught nothing about Entrepreneurship. None of them offered the tools to create a profitable business that not only offered its workers/stakeholders incredible support but also added tremendous value to the community.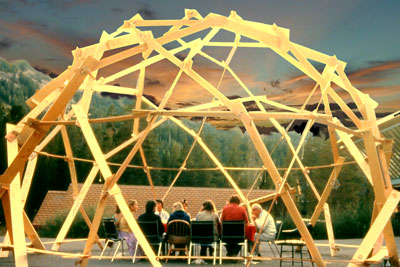 Thus, the first Business School for Entrepreneurs of its kind was created. There was nothing like in the world then – and there's nothing like it now. I attended that first school in 1978 that included six weeks of training, and I fell in love with the work. Along with teams of powerful individuals that practice what we teach, we grew the organization through the US. In 1985, the original founders went on to create other businesses, and I had earned the right to inherit the work.
I chose a business partner that had been around us for a few years and had been in training to lead our programs, Robert Kiyosaki (of the Rich Dad/Poor Dad book series fame) and for the next nine years we grew the work internationally – expanding the work from Australia to New Zealand, Hong Kong, Singapore, and Malaysia; plus, the United States and Canada. We also did Excellerated programs in the UK, Spain (in Spanish), France and Germany.
As the organization grew with wonderful new partners and associates, the work has grown to Taiwan, China, Indonesia, Brunei, Thailand, Indonesia, India, Mexico and other wonderful countries globally.
We began our global expansion and haven't stopped since. We became known as the "mothership" of all the business/ transformational programs in the world today. Anyone doing programs that are powerful / effective / transformational and using left/right brain teaching techniques are either graduates of our Excellerated programs – or have been trained by people that have attended them…
Expanding through the Asia Pacific Region…
Because this work is taught by Masters, has worked so well for tens of thousands, and has incredible social proof that it works, it has spread rapidly through the Asia Pacific Region.
In 1999, the work began in the Chinese-speaking world of that Region with our current partner, Willson Lin of Doers Education (www.Doers.cn), and now Chinese programs are held often in China, Hong Kong, Taiwan, Malaysia, Singapore, Indonesia, Brunei and expanding to other countries in that language.
The result is more than 105,000 graduates from over 80 countries and continuous success in the Asia Pacific region. Our extensive network of successful entrepreneurs include that extra "dimension" of the up-and-coming terms: Social Entrepreneurs, Social Capitalists, Enlightened Entrepreneurs. Overall, we are cultivating Entrepreneurs that do well in business AND do good in the world.
The English Excellerated Business School is an 8-day experiential program where you can participate with fellow entrepreneurs in learning new ways of "excellerating" your current business as you work together to build a simulated business. You will have an opportunity to experience a new way to "excellerate" your future through real-world strategies and effective interaction with other entrepreneurs.
We teach cutting-edge principles and new ways of applying leverage, collaboration and values — principles that mega-successful businesses all have in common.